Why Christopher?
Christopher delivers an unforgettable message of hope and heart for businesses and schools. His authentic, practical, and uplifting presentation enlightens audiences with joy, encouragement, and a bright, new perspective. Christopher teaches us through his own experiences that obstacles can be overcome and failures can lead to successes.
"I just wanted to take a moment and thank you for bringing in Christopher Duffley to speak to us and remind us why we chose education. In the day in and day out, it is often easy to lose sight of our vision and our true purpose. It is always a good to be reminded of the difference we can make in someone else's life."
"It's easy to put our clients in boxes or unconsciously limit their capabilities based on their diagnosis or 'problems.' Listening to Christopher made us start to see more endless possibilities. This young man with so many challenges has persevered and is tackling them as they come at him while carrying his inspiring, positive attitude." 
"I have attended church all of my life, 65 years. Never have I been blessed or felt God's Spirit as strongly as I did the Sunday Christopher Duffley led Worship service. How wonderful to see such a young man be used by God to touch hearts and lives. I pray I never get over the impact that service had on me."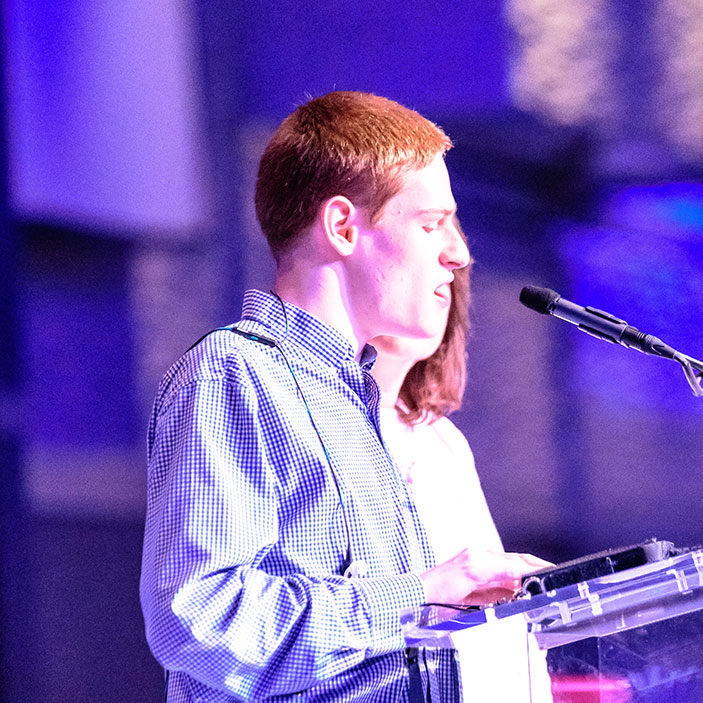 Routine, stresses of life and settling, settling for the ordinary and the minimum, can be a cancer to the workplace and the soul. What can jar us from our comfort zone and limiting beliefs?
Authenticity. Humor. Crushing Barriers.
See it in action through audio, visual, music and demonstrations. Be transported to remember that we are unlimited, we just need a little reminding!
How can we live out our unique life mission to the fullest?
Christopher will share his story; the challenges of education, social development, and the journey of using his gifts and feeling fulfilled in who he is. He will challenge the audience to energize their belief in themselves to fulfill their unique calling.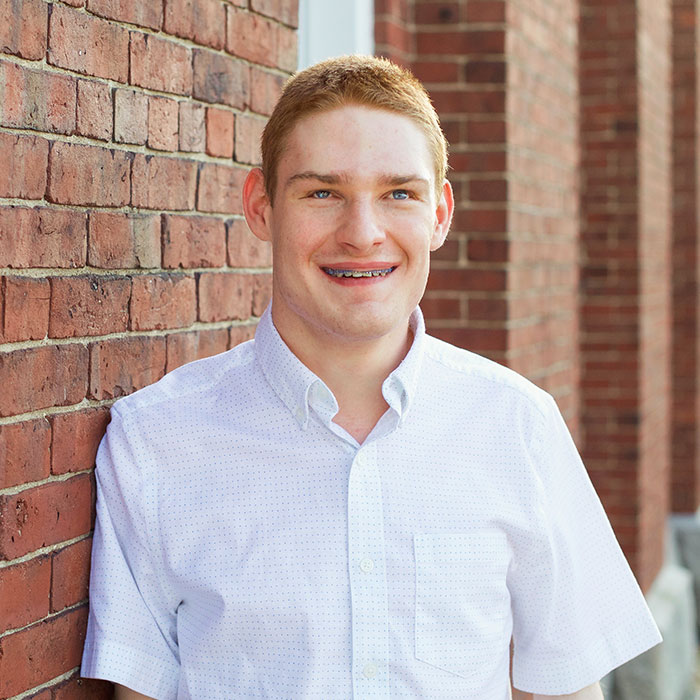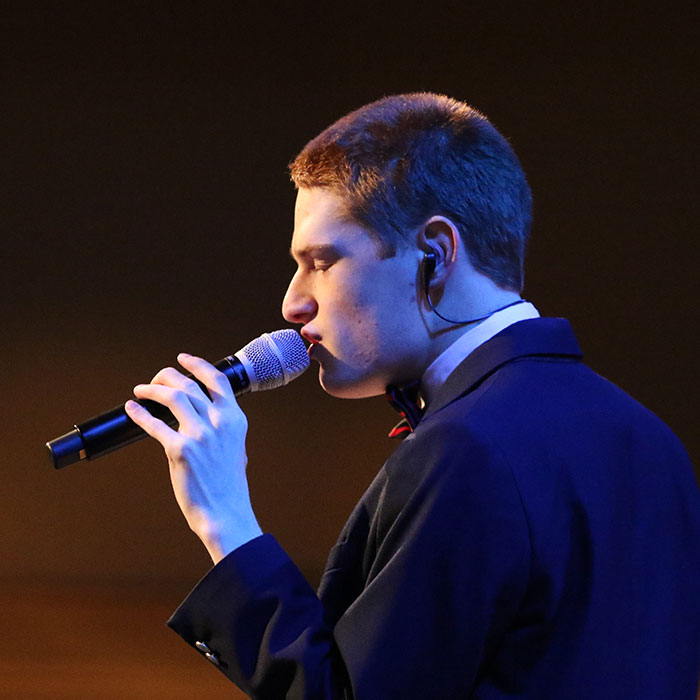 No two presentations are the same.
We dig into your theme, talk about challenges and blend audio, visual, music and humor.
We are there to serve your audience, giving them simple tools, examples and a story that they can be inspired by to apply to their life, business and mission.